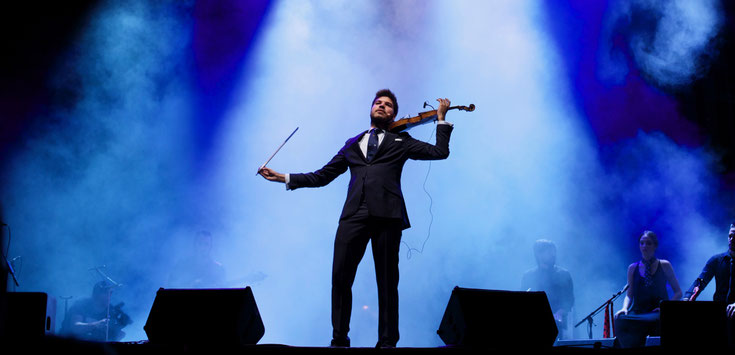 After more than a decade moving audiences  deeply in concerts all over the world, the youngest violinist to make a 21st century debut in the main hall of the Carnegie Hall in New York and one of the best violinists in the world according to American music critics, has become an innovative phenomenon in the music world.
Creator of the flamenco violin
as a main voice
900.000 followers worldwide
within social networks
35.000.000 views
of his videos displayed on the Internet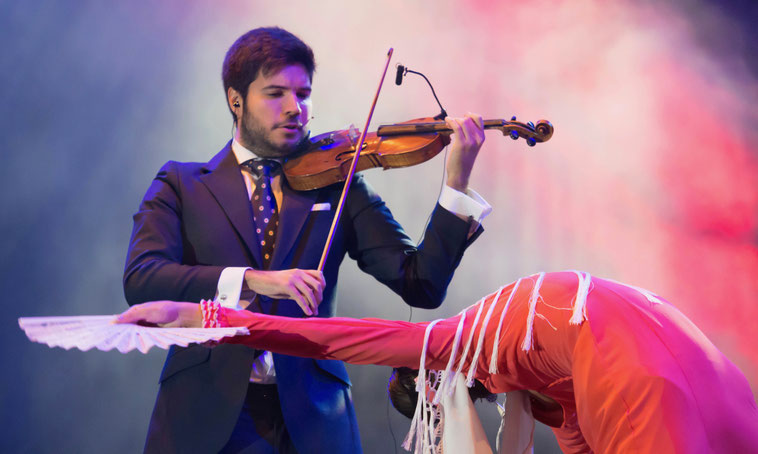 Unique show in the world
At the age of 18, Paco Montalvo became the youngest violinist to make a 21st century debut in the main hall of Carnegie Hall of New York, with a virtuoso performance of the Paganini's "1st Concerto for violin". International critics consider him as one of the most outstanding maestros of the world and
the best Spanish violinist.
Creator of an innovative style, Paco Montalvo brings new highlights into the violin on its leading role in flamenco music.
In a totally different artistic contribution, he plays his own versions of Paco de Lucía, Falla, Sarasate, Granados, Tárrega and Albéniz masterpieces, as well as contemporary artists of Spanish music. Moreover, his musical arrangement includes popular flamenco songs and peculiar and universal masterpieces.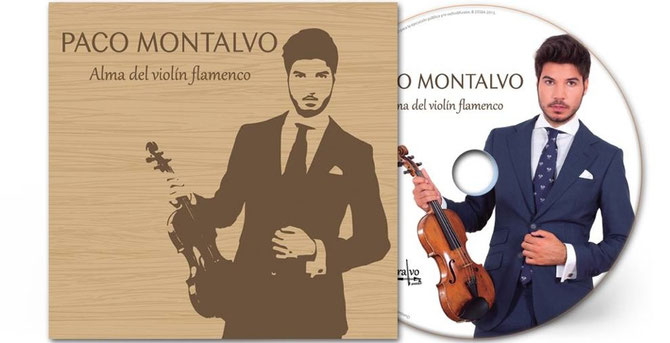 is his first album, in which he reflects his flamenco roots. With an original approach, the violin sings between different flamenco styles and harmonic combinations, showing emotions only reserved for flamenco singers and guitarists until now.
After being number one in sales, Paco Montalvo brings out his new album "Corazón Flamenco". It becomes top seller just a few hours after its launch. In this new album
he insists again in the violin's main role on flamenco's different variations and other musical genres such as boleros, tangos or even on pop songs, without forgetting memorable songs of Camarón, Paco de Lucía or Spanish classics.
He has received many international and national awards, including the
"Arthur Rubinstein International Award", Premio Libertad, Premio Bandera
de Andalucía, Premio Flamenco "Pepa de Utrera"…
In words of this institution's President, the prize is "a well-deserved tribute to its original contribution to the new instrumental music with flamenco roots".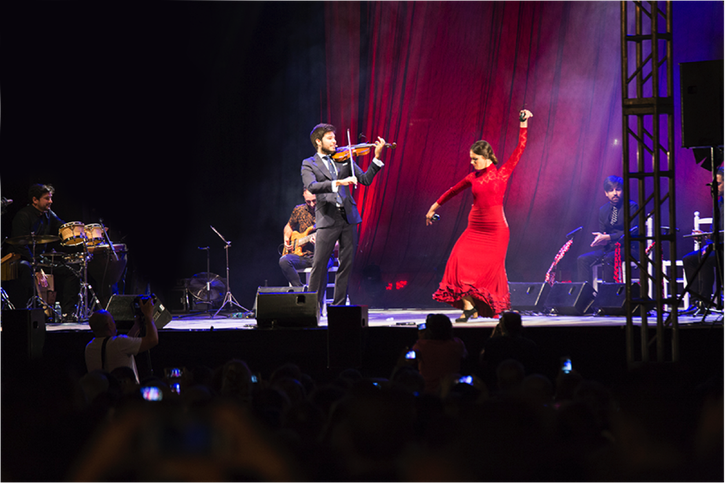 The consolidation of the new instrumental style he has created, "the flamenco violin" as main voice in flamenco, is the result of the evolution of flamenco in relation with
the main classical musical instruments and particularly with the most
sophisticated of them, the violin.
Few of his musical videos overpass 1.550.000 views, with more than 15.000 recognition and support comments just in one video written by people from all over the world that start following him every day.    
Many media outlets reflect his excellent work,
the voice of the flamenco violin

"His fingers have own life. A true prodigy"
 "Brilliant violinist who has triumphed throughout the world"

"Talent and virtuosity overflow in every note (...). The public ended up standing and clapping (...) has come to stay. He is a safe value"

"Queen Letizia, standing up after the concert of violinist Paco Montalvo"

"Flamenco's magic on a violin's strings"